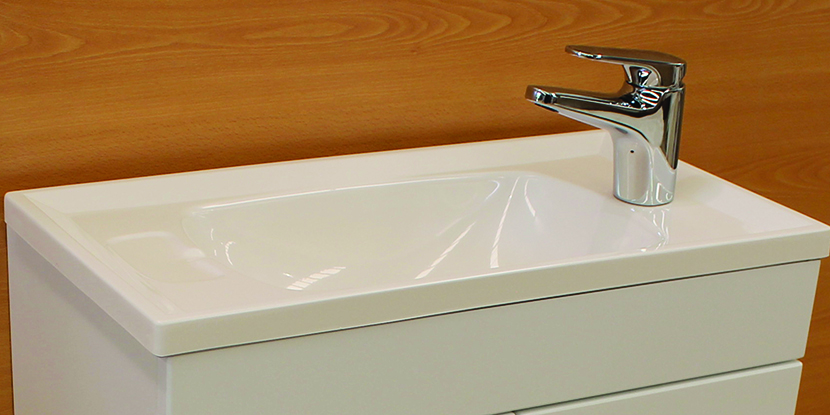 Moulded Ensuite
Whether you are struggling for space or renovating and putting in a powder room, the Ensuite Range complements your tight spaces with comfort and ease.
You cannot go past the Cultured Marble Ensuite Range, there is a size for every need. Ranging from depths off 220mm through to 350mm and widths of 505mm through to 910mm, Showerama has your size covered. Offered in a variety of bowl shapes, some with back splash lips others without, explore the range further to find one that meets your requirements.
The Ensuite Range of Vanity Tops are manufactured in Australia by Showerama and for peace of mind, all are backed by Showerama's 10 year warranty.