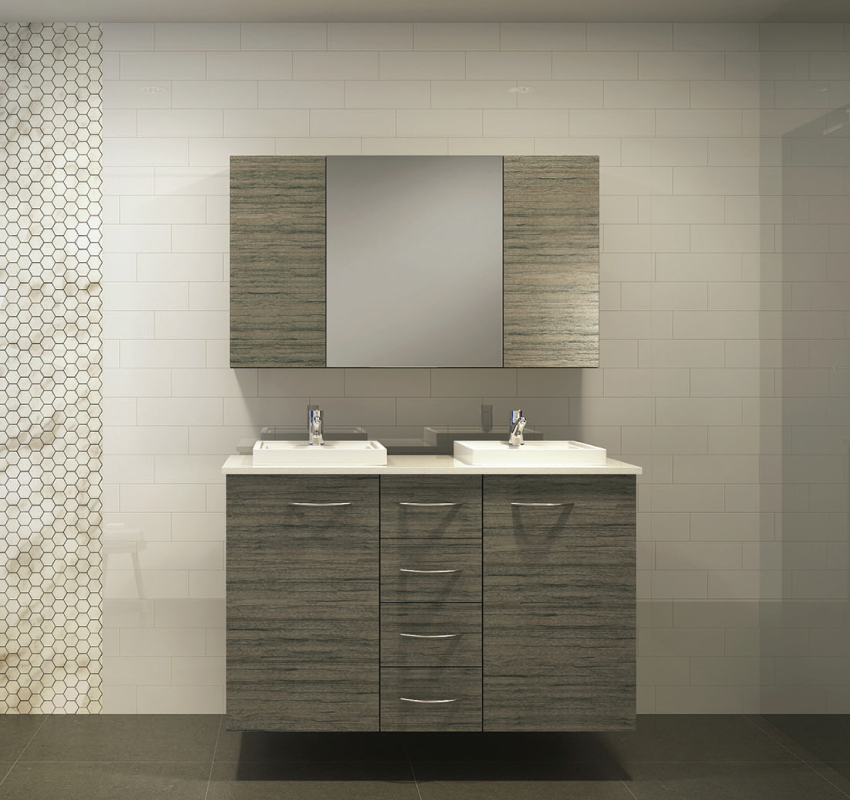 The Esk, elegant yet simple, is a 4 drawer bathroom vanity.
With its doors and 4 equal size drawers, can have left, right or centre positioned drawer banks. This makes the Esk a versatile vanity that will suit any bathroom.
Why not hang a mirrored shaving cabinet on the wall above the Esk to add to the elegant look that you are aiming for.
Showerama now offer a 10 year warranty on these great "AUSTRALIAN MADE" vanities.
Downloads
Get A Quote
Please fill out the below form, list in detail exactly what you require and one of our representatives will be in touch ASAP.
Note: Showerscreens & Wardrobes are only available for supply and install in QLD.