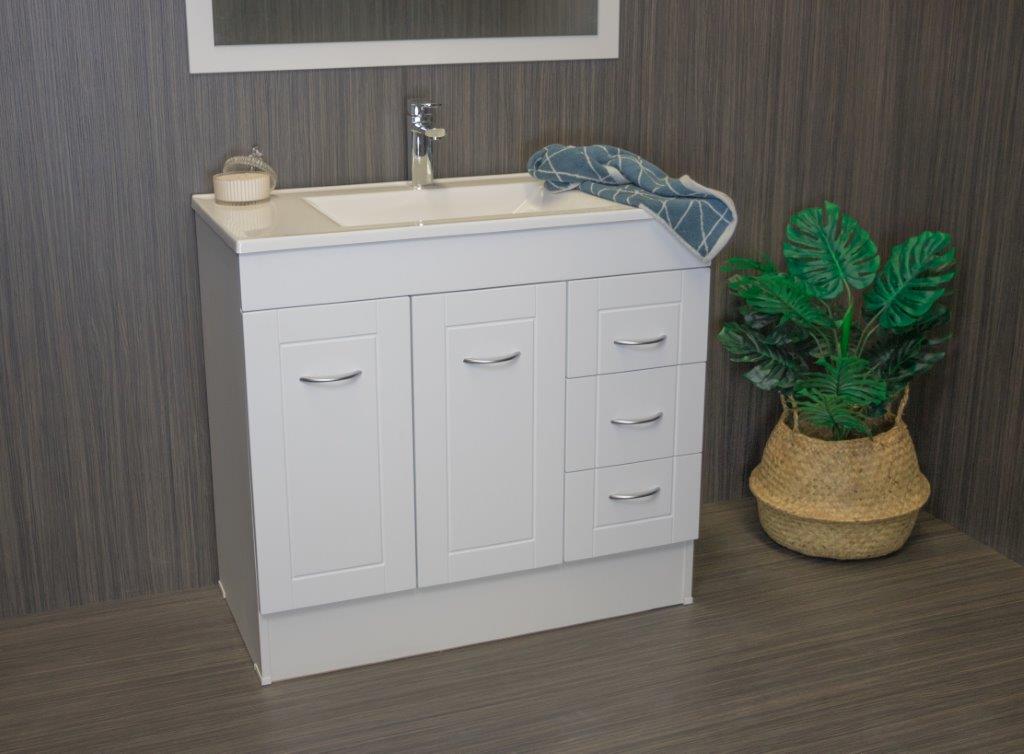 The Parkes Vanity is a matt white vinyl front set vanity with pattern by Showerama.
Add character to your bathroom with a choice of modern or traditional patterns. Manufactured in Australia to Showerama's highest standards.
Features
Moisture resistant Board sides and kick
Matt white Vinyl wrap front set
2 Deep Drawers or 3 Drawer (Optional)
Standard metal drawer runners or Soft Close Drawers (Optional)
Soft close door hinges
96mm Bow handles or knobs
Available in matt white only.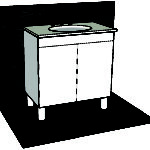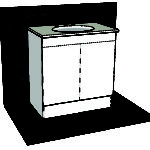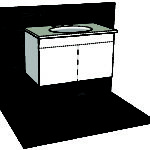 | | | |
| --- | --- | --- |
| Extended Wall, On Kick & On Legs Styles | Size (Width) | Standard Wall Hung Styles |
| Doors / Drawers | | Doors / Drawers |
| (1/0) | 400 | (1/0) |
| (2/0) | 510 | (2/0) |
| (2/0),(1/3) | 610 | (2/0),(1/2) |
| (2/0),(1/3) | 760 | (2/0),(1/2) |
| (2/0),(1/3),(2/3) | 910 | (2/0),(2/2) |
| (2/3),(2/6)(3/3),(4/0) | 1215 | (2/2),(2/4)(3/2),(4/0) |
| (2/6),(4/0),(4/3) | 1510 | (2/4),(4/0),(4/2) |
| (4/0),(4/6),(6/0) | 1810 | (4/0),(4/4),(6/0) |
Cultured Marble moulded top
Cultured Marble slab with drop in bowl