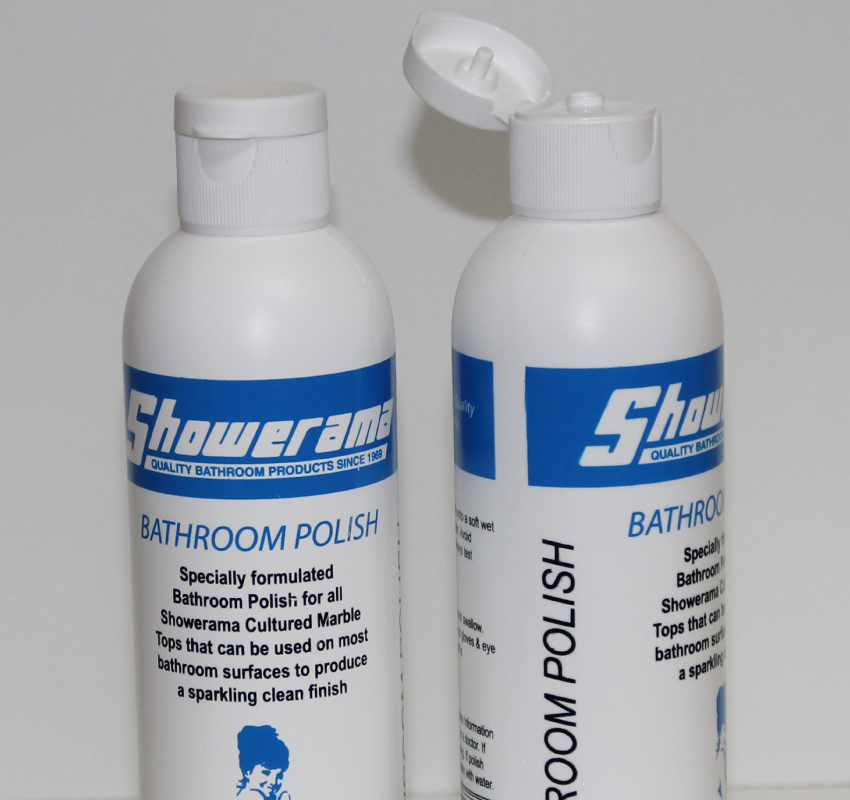 Bathroom Polish
Showerama's Bathroom Polish has been specially made for use on Polymarble vanity tops, acrylic, ceramic, fibreglass, mirrors, aluminium and all water resistant bathroom surfaces. Especially recommended for showerscreens and vanities.
A fantastic product to produce a sparkling clean gloss finish on all bathroom surfaces, and for the effective removal of light scratches.
Directions for use are three simple steps and are on the back of the bottle please also see below for instructions:
DIRECTIONS FOR USE:
1. Apply sparingly with a soft cloth using a circular motion
2. Allow to dry
3. Wipe off with a soft dry cloth – turning frequently
Showerama's bathroom polish is manufactured in Australia.