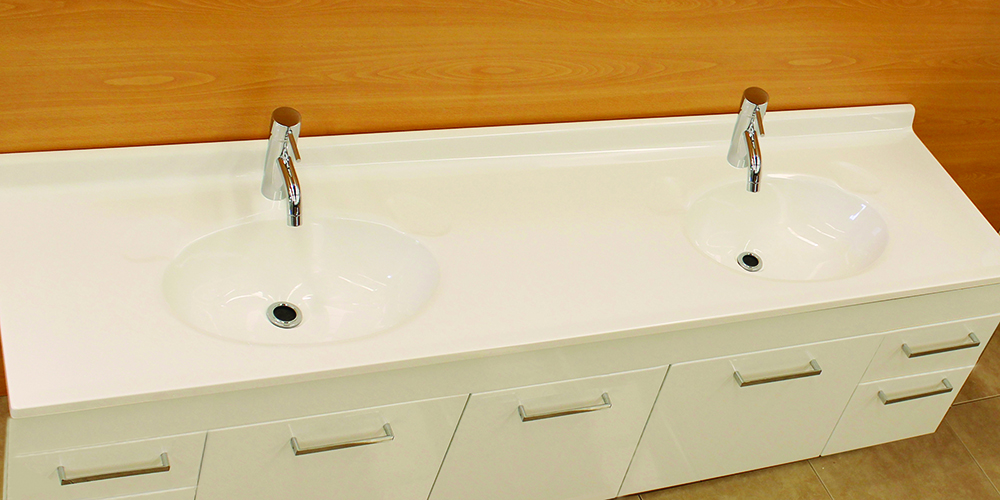 The Oval Top
The Oval Top has been tested by longevity and is still one of our most popular culture marble tops featuring a 65mm back splash lip.
As its name suggests, the Oval Range of vanity tops has a simple design that includes an oval shaped bowl making cleaning a breeze. The oval shape ensures no corners or folds for grime to hide. The range accommodates a soap recess and a 65mm back splash lip to keep any spillages away from tiles and silicone joins.
The Oval Top is manufactured in Australia in a range of widths from 610mm to 1800mm and is available in single and double bowl. With a size for all needs and a market leading warranty of 10 years, you can't go past a Showerama cultured marble Oval Vanity Top.